What is Net Net Hunter and Why Should You Care?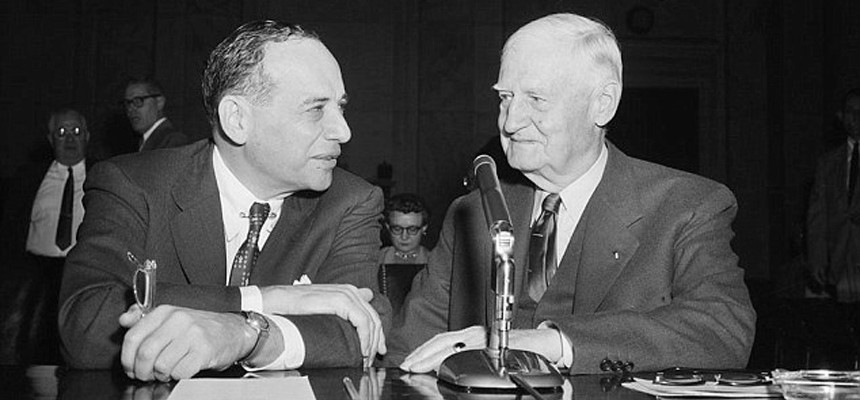 What We Offer
We're the only membership site 100% focused on uncovering high quality domestic and international net net stocks.
With your Net Net Hunter membership, you get: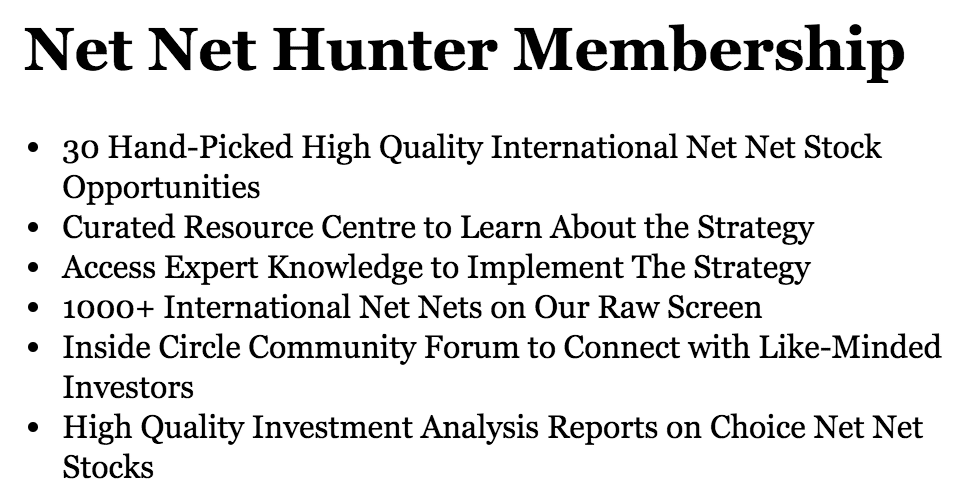 With these key pieces in place, you could be well on your way to building a high performance net net stock portfolio within 6 months. In fact, these resources will save you up to 20 hours a month in screening and research time.
Why Net Net Stocks?
Net net stocks have recorded fantastic returns over the last 100 years — even when selected through a simple mechanical buy and hold strategy.
Graham's NCAV investment strategy is also the most proven high performance value investment strategy available today. No other investment strategy that performs this well has been tested as much in scientific studies or used in practices as successfully by legondary value investors such as Warren Buffett, Benjamin Graham, Seth Klarman, Walter Schloss, Tweedy Browne, Peter Cundill, and Martin Whittman.
As Benjamin Graham said In the Intelligent Investor over 50 years ago,
It always seemed, and still seems ridiculously simple to say that if one can acquire a diversified group of common stocks at a price less than the...net current assets alone… the results should be quite satisfactory. They were so in our experience, for more than 30 years.
Graham was being more than modest. Studies have shown that his NCAV investment strategy returns anywhere from 25%+ depending on the NCAV sub-strategy used... and my own NCAV stocks have done very well.
Net Net Stocks Are Extinct
Conventional wisdom is that there are no more net net stocks available anymore. This same error tripped me up years ago. The thing is...
Who says that the best classic Benjamin Graham style value opportunities have to be in your own domestic market?
There are a lot of modern industrialized economies out there with reliable, well developed markets. Countries such as Canada, Australia, Japan, or England offer opportunities for shrewd classic net net stock investors.
Don't waste time combing through stock listings trying to find net net stocks while you should be diving deeper into the companies you identify, or developing a better understanding of psychology, business, finance, and accounting. 
Make the most of your time by using Net Net Hunter to identify great investment opportunities, sooner.